Melbourne Osteopathy Sports injury Centre will again be running its internship program for final year Osteopathy students. This year we are lucky to have the talented James Shanahan from Victoria University. I have had the privilege of teaching James for some time and know that he will make a great addition to the team.
The internship program is designed to educate and equip final year students with the necessary practical skills and knowledge to advance them in their first year of treating. They will also get involved with our Centre, its people and culture. This is my 5th year of running this internship program and we have had great success with it in the past.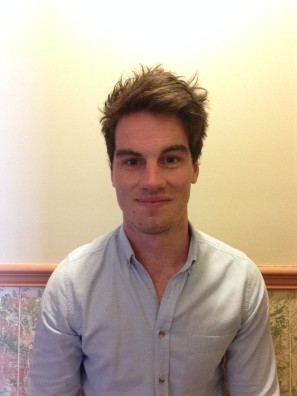 James will be attending our Centre one day per week for clinical observations, co-treatments and solo treatments in about 8-weeks time. This means that James will initially be assisting our senior Osteopaths with some treatments for existing clients. Please make James feel welcome and say hi if you see him along the way. If you are uncomfortable at all with a student observing or helping out please inform your practitioner.
Here is a little bio from James:
"I am currently studying my 5th and final year of Osteopathy at Victoria University and have been given the fantastic opportunity to work as an intern at Melbourne Osteopathy Sports Injury Centre (MOSIC). I'm looking forward to gaining as much experience as I can from this placement and grateful to be working alongside the amazing team at MOSIC.
My interest in Osteopathy began at the end of high school and I have become passionate about the healthcare industry in general ever since, this may or may not have been related to the amount of injuries I've personally sustained in my time on the football and cricket fields! My particular areas of interest are treating and rehabilitating sports related injuries as well as treating chronic pain patients.
Outside of study I enjoy listening to music and reading anything by Matthew Reilly. I also support Essendon but don't tell Shane or I may be out of a job!"