Welcome to Our MELBOURNE OSTEOPATHY Centre
Setting the standard for care in healthcare and working towards our vision of a healthier life for all.

All Osteopaths at Melbourne Osteopathy Sports Injury Centre are closely aligned with the Clinic's vision that puts patients first.

A valuable and non-intrusive therapy, which restores, rehabilitates and revitalises your body and mind.

Dry Needling and Acupuncture use fine filament needles to directly stimulate specific trigger points in muscles.

Podiatry focuses on injuries, pathology and conditions of the feet, ankles and knees. This includes movement assessment and gait patterns (how you walk or run).

Utilise the mind-body connection to find the body's optimal movement patterns utilising the 6 principles of Centering, Control, Concentration, Breath, Precision & Flow

Exercise Rehabilitation develops a specific exercise program to assist in recovery from injuries, working towards a specific goal or improving fitness.
Individual & Small Group Exercise Rehab and Pilates Classes
At Melbourne Osteopathy Sports Injury Centre web offer a range of classes from private one-on-one to small group classes limited to 2, 3 or 4 clients.
Why Mosic?
We understand that the key to success in both life and business hinges on how well we apply and live by our core values. This means being consistent in everything we do and staying true to our values no matter the situation. At MOSIC we never lose sight of the fact that everything we do is about people, and YOU, our community.
Our approach to each individual's health, function and well being is centred on a team-based approach, with CARE at the heart of all decision making.
We offer a range of health services at each of our Melbourne CBD and suburban locations to meet our community's needs by providing exceptional levels of care and achieving the best possible clinical outcomes. We are here to assist you through each step in order to maximise your health, function and well being.
Frequently Asked Questions
What is the length of each consultation?
Osteopathy: For Initial Consultations please allow 45 – 60 minutes. Return appointments are 30-minutes.
Remedial Massage / Myotherapy: Appointments can be 30, 45 or 60-minutes. For Initial Consultations at our clinic we recommend 45 or 60-minutes.
Pilates Initial Consultation: 60-minutes
Do I need a referral?
No. Anyone is free to make an appointment with our practitioners. Please call Melbourne Osteopathy Sports Injury Centre on (03) 9663 6202 if you are unsure about whether we can assist with your injury or complaint.
What qualifications do the practitioners / instructors hold?
Osteopathy: In Australia Osteopaths are required to undertake 5-years of full time study with a 3-year undergraduate degree in clinical science and a 2-year Masters in Health science. Osteopaths are required by law to be registered with the Australian Health Practitioner Regulation Agency (AHPRA) and with the Australian Osteopathy Association (AOA)
Remedial Massage: Practitioners are registered with the Australian Association of Massage Therapists
Myotherapy: In Australia Myotherapists are required to undertake an advanced diploma or a bachelor degree in Health Science (Myotherapy). Myotherapists are registered with the Institute of Registered Myotherapists of Australia.
Pilates Instructors: A recognised qualification in an approved Pilates course is required. At our clinic, all instructors have completed units in studio / reformer Pilates and rehabilitation in one of more of: Australian Pilates Method Association; Polestar Pilates; Stott Pilates; or Body Arts and Science International Pilates.
Are services covered by private health insurance?
What should I wear to an appointment?
For Osteopathy, Remedial Massage and Myotherapy: depending on the area of your body requiring treatment, your Osteopath may ask you to undress to your underwear. It's important that you feel comfortable, so you may want to wear loose pants or bring a pair of shorts to change into. Once on the table you will be draped with towels.
What should I bring to a consultation?
Please bring along any X-ray, Scan (MRI, ultrasound CAT etc), and blood test results you may have regarding the relevant concern.
Do I need to arrive early for my initial appointment?
It is advisable to arrive early to your initial consultation for all our services as you will be required to fill out a new patient form and sign an informed consent form. You can also download the form and complete it prior to your appointment in order to save time:
What should I expect during my initial consultation?
Blogs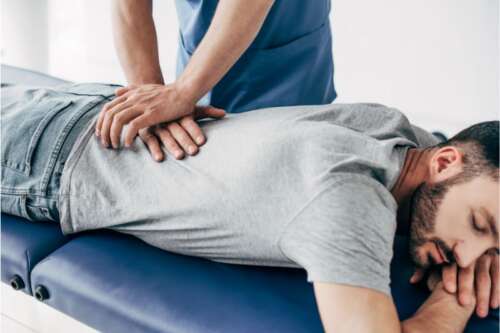 Have you ever wanted to learn more about Essendon osteopathy and how it could boost your wellbeing? In many cases, we ov...