Accredited Exercise Physiologists ​(AEPs) ​are allied health professionals​ ​who specialise in exercise interventions for people with ​injuries, ​medical conditions, ​or disabilities. AEPs hold, at a minimum, a 4-year Bachelor's degree​, and many continue on to complete specialised study at Masters level or higher.
​At MOSIC, our Exercise Physiologist works closely with our Osteopaths and ​Pilates Instructors to ensure that our clients have access to a complete range of rehabilitation and conditioning services. Whether your aim is to eliminate pain, move better or improve your performance, we can help with a tailor-made programme.
During an Exercise Physiology consultation you can expect a comprehensive movement assessment, where your practitioner will look not only at your injury, but at your body as a whole. Following your assessment you will receive a detailed report and a personalised programme. If you require additional assistance, you can opt to work one-on-one with your Exercise Physiologist, similar to how you would with a personal trainer.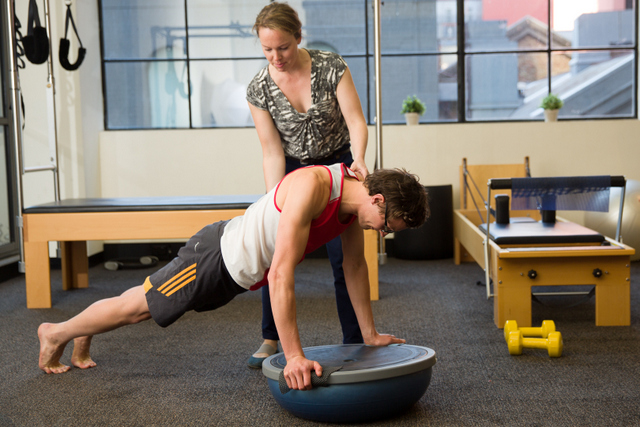 Exercise Physiology training at MOSIC focusses primarily on global, full body movement patterns. This type of movement training provides a perfect bridge between initial Osteopathy treatment, and full return to activity. It is an effective accompaniment to Clinical Pilates, helping to integrate progress made into your chosen sport, activity or daily life. It can also be utilized as a standalone, or alternative pathway to Pilates.
To find out more about Exercise Physiology services at MOSIC, please feel free to contact us any time.
Schedule an Appointment With Our Experienced Exercise Physiologists!
If you would like further information on Exercise Physiology please feel free to contact Melbourne Osteopathy Sports Injury Centre reception on (03) 9663 6202 or email: