Osteopathy In Essendon
Experience Expert Osteopathy Treatment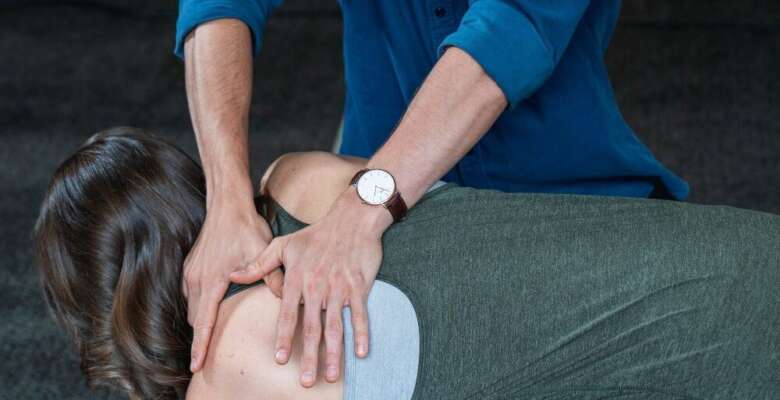 Osteopathy is a unique system of diagnosis and treatment which lays its main emphasis on the structural integrity of the body. When the body is balanced and efficient, just like a well-tuned engine, it will function with the minimum amount of wear and tear, leaving more energy for living.
Our Essendon Osteopathy Sports Injury Centre Team uses many of the conventional medical assessments and tools for diagnosis. The main strength of Osteopathic practice lies in the unique way the patient is assessed from a mechanical, functional, and postural standpoint and the manual methods of osteopathic treatment applied to suit the needs of the individual patient.
Osteopaths can help improve everyday human movement and function by using hands-on techniques such as soft tissue massage, manipulation, stretching of joints and muscles, articulation, mobilisation of joints, and muscle energy techniques.
The main principle which guides us is an acceptance that every human body has the ability to auto-regulate and self-heal in order to achieve homeostatic balance when faced with the process of illness. The aim of osteopathic manual treatment is to assist the body to activate this mechanism.
As part of the holistic or 'whole-person approach to health, osteopaths also recommend appropriate exercise programs, advice on posture, work-station ergonomic, and lifestyle changes to maximise your recovery, treatment, and management.

All Osteopaths at Essendon Osteopathy Sports Injury Centre are closely aligned with the Clinic's vision that puts patients first.

Podiatry focuses on injuries, pathology and conditions of the feet, ankles and knees. This includes movement assessment and gait patterns (how you walk or run).

Exercise Rehabilitation develops a specific exercise program to assist in recovery from injuries, working towards a specific goal or improving fitness.

Running Analysis services provided at our Essendon center incorporates a filmed treadmill running analysis, training, and exercise recommendations.

Bike Fitting and Analysis is a crucial part of optimal cycling performance, injury management, and prevention, visit our Essendon centre
Common Problems Treated by Our Osteopaths In Essendon
Golfer's and Tennis Elbow
Wrist and hand pain
Pre and Post-Operative Care
Tendonitis, bursitis, ligament sprains
Repetitive strain injury
Postural and computer-related problems, (Dowager's Hump or Trigger Finger/Thumb).
Whiplash, injury caused by road traffic accidents, etc.
Pregnancy-related conditions – pelvic, lower back problems
NDIS
Ankle and foot pain
Lower back pain caused by disc or soft tissue injury or nerve irritation/compression eg. sciatica
Sacro-iliac joint problems
Sports Injuries
Neck pain, headaches, trapped nerves
Jaw/TMJ joints pain
Osteoarthritis and associated symptoms of pain, stiffness of joints and muscle weakness
Shoulder pain including rotator cuff injury, impingement syndrome, and frozen shoulder
Knee and hip pain
We treat all age groups (1 – 100 years and beyond)
Schedule an Appointment With Our Experienced Osteopaths In Essendon!
How Our Osteopaths at Essendon Can Help?
Osteopathy searches for and treats the cause of pain and dysfunction of the system. This is different from many other forms of therapy that focus only on alleviating the symptoms. By eliminating the cause of the problem, reoccurrence can be prevented.
Osteopathic treatment reduces pain and can help improve the function of the body by decreasing tensions and restrictions in your muscles, joints, and organs.
The body has the ability to heal itself and auto-regulate when faced with illness. Osteopathy assists the body to activate this mechanism when it is unable due to the nature of the injury or other factors.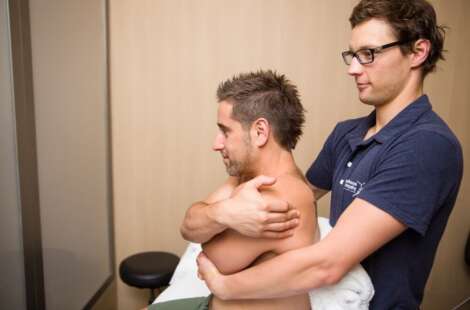 Schedule an Appointment With Our Experienced Osteopaths!
If you would like further information on Essendon Osteopaths please feel free to contact our reception.
​​Essendon has become our new home and we are passionate about providing the community with the highest levels of healthcare. We shifted away from the classic mainstream healthcare model, which was heavily focused on the practitioner, and moved to a model centred on the client experience and achieving exceptional clinical outcomes. We continue to strive to deliver more authentic and genuine care to our community and its people.
We understand that the key to success in both life and business hinges on how well we apply and live by our core values. This means being consistent in everything we do and staying true to our values no matter the situation. At MOSIC we never lose sight of the fact that everything we do is about people.
Our approach to an individual's health, function, and well-being is centered on the idea of a team-based management approach, with CARE at the centre of all decision-making. We offer a range of health services in each of our locations to meet clients' needs. At MOSIC we put client care first. We are here to assist you through each step required in order to maximise your health, function and well-being.
Essendon
Essendon North
Niddree
Airport West
Strathmore
Strathmore heights
Pascoe Vale
Pascoe Vale South
Keilor
Keilor East
Avondale Heights
Keilor Park
Glenroy
Moonee Ponds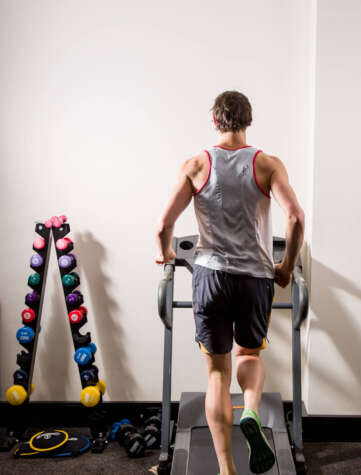 If you would like further information please feel free to contact our reception at [email protected]