Welcome to our Running Injury Clinic - Helping you achieve your running goals
Welcome to our Running Injury Clinic – Helping you achieve your running goals 
At our Running and Performance Injury Centre, our practitioners assess the core components of running related to health and performance: 
Biomechanics

(the way you run)

Training

(the distance, speed and location of your running)

Recovery

(nutrition, sleep, rest etc.)
Understanding these foundations offers an opportunity to optimise the way you run, and resolve acute or longstanding running injuries. We specialise in particularly tricky or recalcitrant problems, which haven't responded to standard care.
We have experience working with a multitude of running-related injuries, across a large spectrum of running athletes: From casual joggers, all the way through to marathon, triathlete, ultramarathon, and sprinting athletes.
We firmly believe that every runner is unique, possessing an individual rhythm. We don't adhere to rigid templates; instead, we flexibly adapt our approach to empower you to unlock the full potential of your distinctive running style.
Anyone with running-related pain or injury:


Have you sought help for pain, only to have it resurface when you run? We delve into the roots of your problem, offering a lasting solution to your injury.
Runners struggling to implement and maintain technique changes:


Have you watched countless tutorials and sought guidance from coaches, yet struggle to incorporate new techniques? We're here to address physical constraints, fostering seamless transitions in your running form.
Enthusiasts seeking to optimise their running performance:


Through a focus on mobility, coordination, and conditioning, we empower you to unleash your full potential on the track and throughout your course.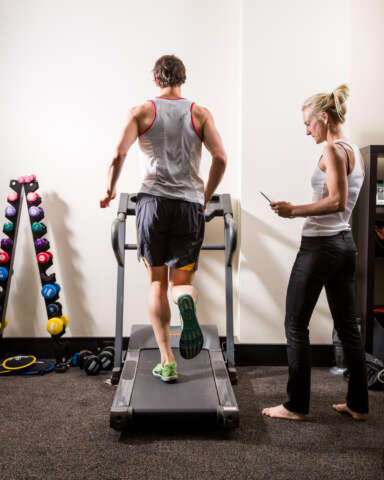 What Does Our Approach Involve?
Our holistic approach encompasses:
Injury and Running History: 

We dedicate time to understand your pain, aspirations, and running specifics, enabling us to deeply understand the challenges you're facing.
Running Analysis: 

Through meticulous video analysis of your running form and mechanics, we pinpoint inefficiencies and limitations in your running ability.
Specific physical analysis: 

We analyse your physical capacity through run-specific assessments. 
Personalised Treatment Plan:

 

Drawing from your unique needs, abilities, and running characteristics, we curate an individualised plan to fuel your progress.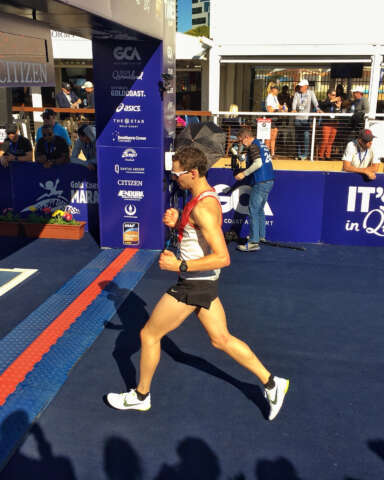 Schedule an Appointment With Our Experienced Practitioners!
Meet your team
Lead by:  Senior Osteopaths Dr Brendan O'Loughlin and Dr David Sokoloff
If you would like any further information on running injury or to book an appointment then please contact us on: