Have you ever wondered about partnering with an osteopath or physiotherapist pilates team? Often, it's not easy to understand the main differences between standard pilates classes and clinical pilates classes. But this shouldn't be something that holds you back from finding the solutions you need to achieving your health goals, improving mobility, returning to sport and activities of daily living and feeling better overall.
Luckily, this is why our team is on hand today to help you find out a little more. We'll help you learn the difference between clinical and standard pilates classes. Plus, we will also look briefly at doing pilates exercises correctly with small sessions. This should help streamline your pilates recovery for back pain and improve your core stability and overall function.
What's the Difference Between Clinical Pilates and Regular Pilates Class?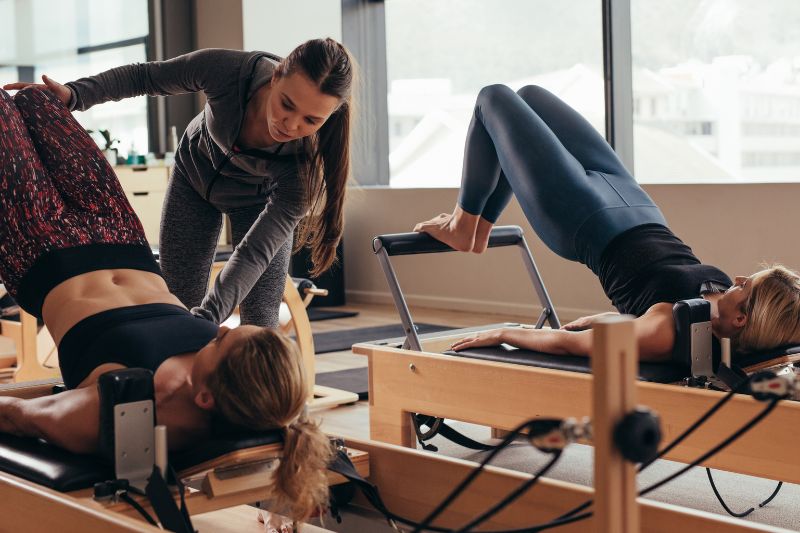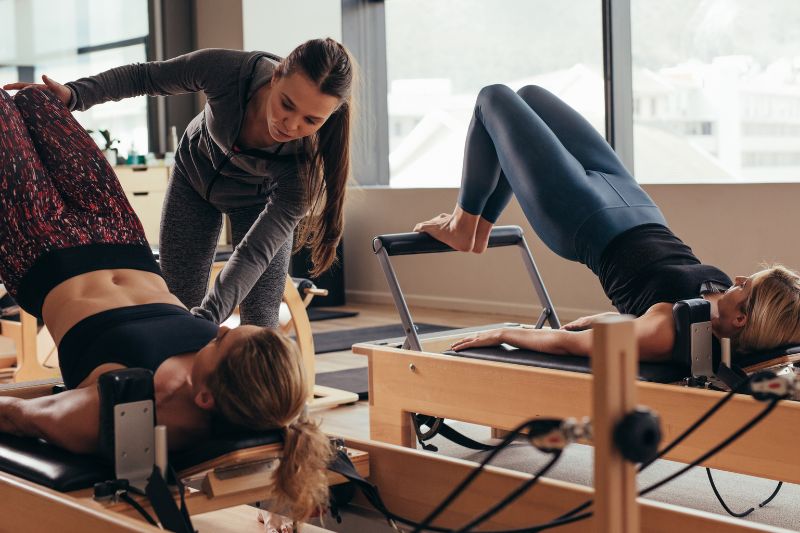 First, we need to outline the main difference between clinical pilates classes and standard pilates.
There are several different types of pilates, such as reformer pilates classes. These are often used to support good posture and injury recovery. Clinical and standard classes are among the most common, though.
What is a Standard Pilates Therapy Class?
Generally speaking, a standard pilates class offers a "one size fits all" approach. Standard pilates classes are potentially good for general fitness. They may also help balance and boost happiness and well being. Still, they are limited compared to clinical pilates. Most standard pilates sessions are run by gym or fitness instructors.
What is a Clinical Pilates?
Clinical pilates sessions offer a much more targeted solution. These classes are usually based on an individualised program. In turn, this can provide ongoing support during your injury rehabilitation. Clinical pilates classes approach your specific needs to support natural movement and health. It's also worth noting that qualified instructors host clinical pilates groups. This lowers the chance of injuries.
Often, clinical pilates sessions are common alongside standard treatment for injuries. These help strengthen your core muscles gently and naturally through movement. Thus, they are effective for complementing osteopathy sessions, which provide a full-body approach.
Is Pilates a Form of Physiotherapy or Osteopathy
Pilates is not the same as visiting an osteopath or physiotherapist. Indeed, while your osteopath or physiotherapist may offer qualified pilates exercises, these aren't the same thing.
Both osteopathy and physiotherapy services also include manual healing techniques. By contrast, pilates does not focus on manual techniques. Thus, these two practices are best combined together.
We'd recommend reaching out to your local professional osteopath if you have concerns with your recovery. They can provide a full-body assessment to determine if clinical pilates might be right for you.
What's Better: A Small Class Size or Group Rehabilitation?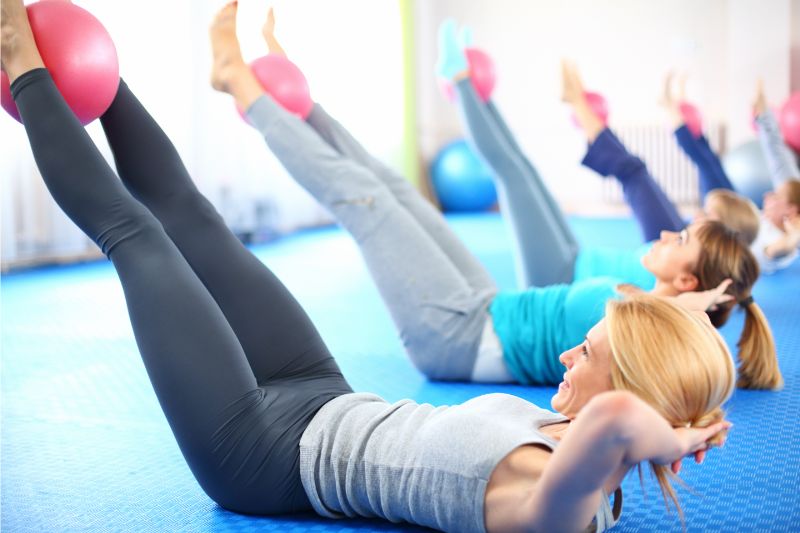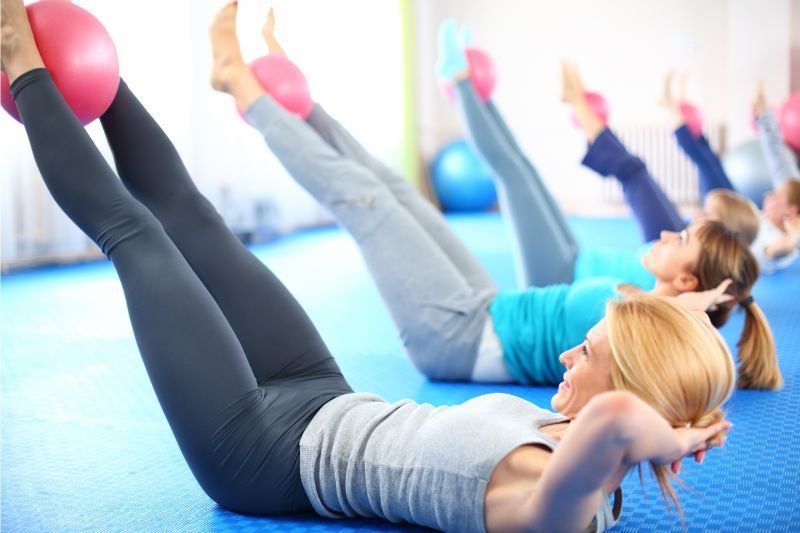 In our opinion, a small pilates exercise class offers a far superior way to help your body heal and recover. While group classes are also a good option, small sessions are ideal for the best individualised fitness and exercise options. These allow you to have more one-to-one time with your pilates instructors.
Fortunately, here at MOSIC, we're proud to provide some of the best support. Our qualified osteopath instructors help provide personalised recovery programs. This helps you find the ideal pilates inspired exercises to incorporate into your routine.
How Pilates Can Support Your Osteopathy Sessions
Furthermore, our clinical pilates classes are designed to complement your weekly osteo sessions. During your initial assessment, our qualified osteopaths can help identify the cause of your pain. In turn, we're then able to support you with the most effective exercise or rehabilitation program. For more information about our pilates equipment at MOSIC check out this page.
This allows you to find relief from your pain or heal from your injury. You'll also gently boost your fitness, which may help with strength, rehabilitation, balance, and movement.
What Conditions Can Clinical Pilates Classes Help With?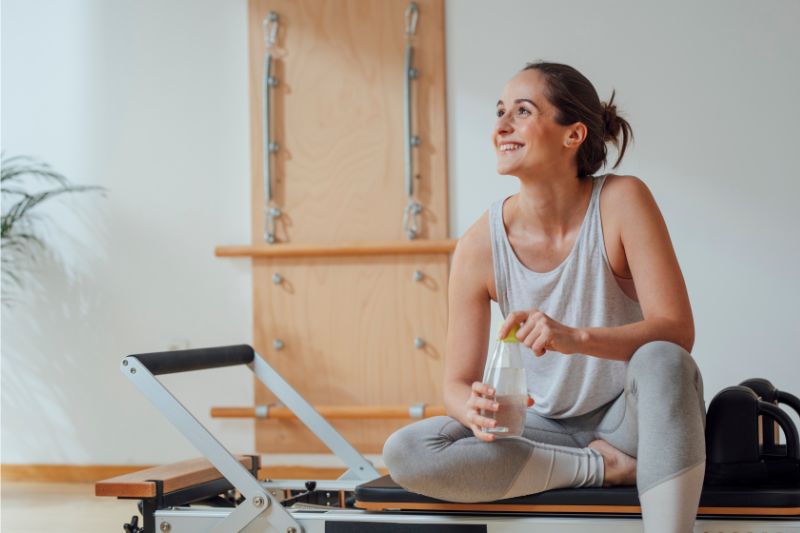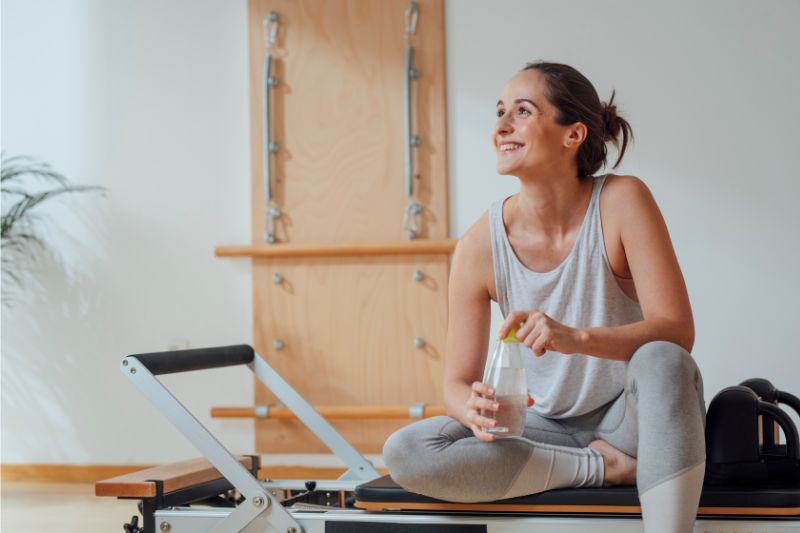 During your initial assessment, your osteopath will identify common challenges you've experienced. Depending on your symptoms, they may then suggest that you attempt clinical pilates to help with your recovery. Don't worry; your pilates instructors may be able to tailor your exercises based on the recovery you need.
How Pilates Can Help
Some of the key aspects that clinical pilates can help with include:
Improving your coping mechanisms through controlled breathing work.
Supporting injury recovery through gentle exercises and movements. This is ideal for lower back pain, hip/pelvic pain, shoulder and neck pain, pre/post-natal pain, and more.
Assisting your postural integrity to reduce the risk of muscle strains and injuries.
Enhancing flexibility in your back, shoulder, neck, leg, and abdominal muscles.
Boosting your fitness in a gentle, low-stress manner that doesn't pressure your joints.
To get the most from your pilates sessions, of course, it's important to ensure that you get an initial assessment first. This is why many people are choosing osteopath support before starting pilates.
Do I Really Need Clinical Pilates Over Standard Sessions?
If you've been looking for a way to enjoy a fun new exercise, standard pilates may suffice. But, if you want to boost fitness, enhance recovery, or support your body's health, clinical pilates may help.
Clinical Pilates is More Effective for Recovery
Clinical pilates is tailored to your body's needs rather than a generic approach. As such, generic pilates could cause you to try the wrong type of exercise for your current health. This could potentially put you at risk of several different health conditions. It could even worsen your injuries, potentially.
Unfortunately, injury can occur with other forms of exercise which focus on intensity, which can result in exercises being attempted too quickly. Fortunately, pilates focuses on completing the exercise correctly rather than as quickly as possible, potentially preventing accidents.
Who is Clinical Pilates Right For?
Clinical pilates may fit if you have been looking for a fun way to support your osteopath treatment plans. Of course, there's no guarantee that clinical pilates will always suit your needs. Still, it's generally an effective solution for anyone wanting a holistic, gentle approach. So, if you are suffering from chronic pain, it may be a good addition to your rehabilitation plan.
Contact your local osteopath team today to find out more about clinical pilates. But remember: clinical pilates are still great for health and fitness, even if you don't have a pre-existing injury. Clinical pilates is great for injury prevention. It can also help with rehabilitation and maintaining fitness, posture, and core strength.
Final Thoughts
Without a doubt, joining professional pilates classes can offer plenty of different benefits, as explained by the Department of Health and Aged Care. If you've been suffering from pain or posture-related issues, joining specialist pilates classes could help.
Luckily, our pilates classes run in small groups. Small group classes with just three or four other participants can help you enjoy the same amazing benefits as one on one sessions. Still, group classes also inspire you to achieve greater results through your pilates class.
So, this may be worth considering along with osteopath support. Contact us today to find out more and book your assessment. We're here to help with your needs, no matter what they might be!