One of the most common questions we get asked by our clients is "what's the difference between an Osteopath and a Physiotherapist?" While it's true that they are both practitioners who assess, treat, and manage clients' aches and pains, they utilize very different approaches. Hopefully, this guide will help you decide which practitioner would be most suitable for you.
OSTEOPATHY VS PHYSIOTHERAPY (SIMILARITIES) 
Both osteopaths and physiotherapists are highly trained health practitioners who share similar values in terms of improving their patients' quality of life through either manual treatment, exercise, or support with lifestyle adjustments (diet/ergonomics/physical activity levels).  After completing their university qualifications, both are required to be registered under AHPRA (Australian Health Practitioner Regulation of Australia). To maintain AHPRA registration, practitioners are required to complete a minimum of 25 hours of professional development each year to ensure they remain up to date with the latest clinical research.
Osteopathy and its origins
Osteopathy Australia defines an osteopath as a practitioner who focuses on the neuro-muscular system, being the bones, muscles, nerves, and other tissues that support your body and control its movements.
Osteopathy was developed by Andrew Taylor Still in the 19th century based on the principle that disease and physiological dysfunction can be found in the musculoskeletal system. He was a firm believer that the body had a self-healing mechanism and that most healing could be achieved without the negative side effects of drugs.
Osteopathic medicine is based on four key principles that encourage a holistic approach to treat the human body: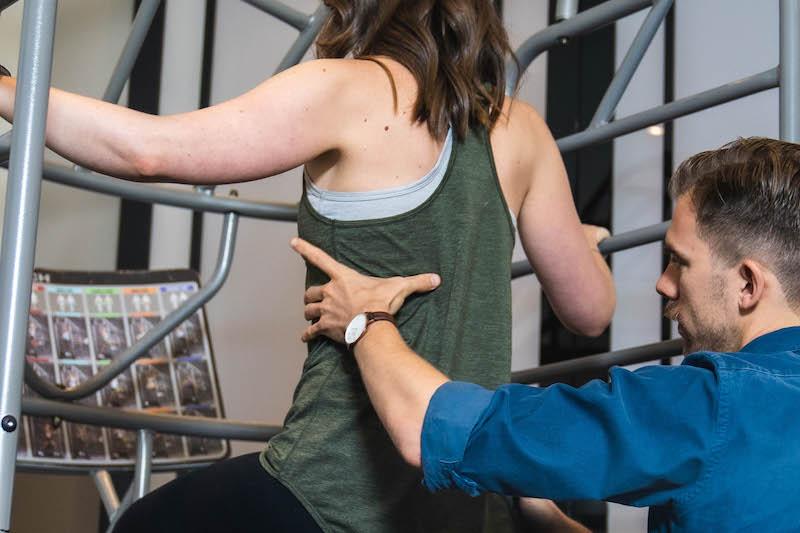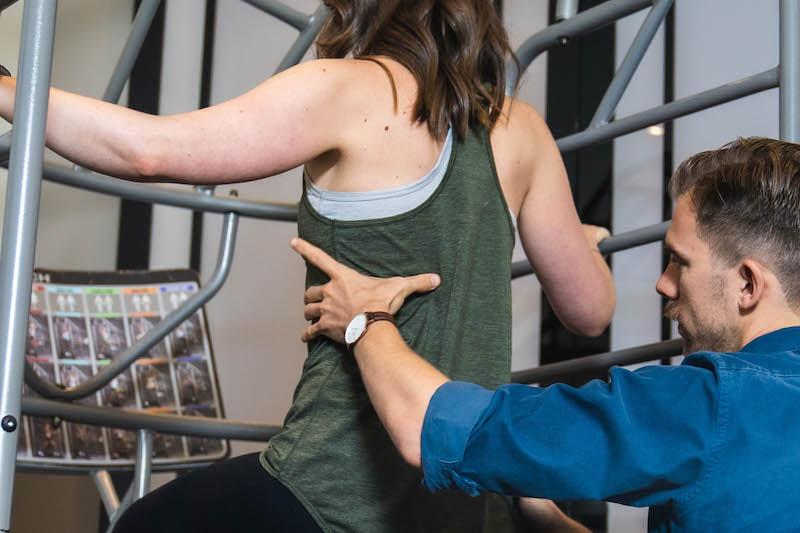 The body is viewed as a single unit where no single body part functions independently and malfunctions of any single structure can influence or disadvantage other body parts.
The body has self-regulating mechanisms that help to maintain its own health. The purpose of Osteopathy is to assist the body in utilizing its own self-healing mechanisms to help overcome disease and illness.
Structure and function are reciprocally interrelated meaning that the musculoskeletal system can mirror changes in other body systems.
Rational treatment is based on the first three principles.
Physiotherapy and its origins
The Australian Physiotherapy Association describes physiotherapists as practitioners who focus on movement and function, often following a sporting injury or surgery. Physiotherapists can help you recover from injury, reduce pain and stiffness and increase mobility throughout the body. Physiotherapists extend their care to chronic health impacts like heart disease, diabetes, and women's pelvic floor/post-natal conditions.
Physiotherapy was officially established in the early 1800s by Per Henrik Ling, the 'Father of Swedish Gymnastics. Ling advocated the use of Swedish movement, which involved exercise, massage, and manipulation to treat his gymnasts. He based his techniques on Chinese martial arts and they later became popularised as Swedish Massage. In 1887, Physiotherapists were given official registration by Sweden's national board of health and welfare and, soon after, Physiotherapy began to grow in New Zealand and the United States. Physiotherapy also branched out into hospital settings and began to incorporate exercise machines to help patients perform their rehabilitation.
What to expect in your first treatment? 
Osteopaths are known for their focus on the health of the entire body, rather than just focusing on the injury or specific complaint. At your first osteopathy consultation, you can expect to be taken through a detailed history including some background information about yourself, a medical history, current physical activity levels, and the origins of your aches and pains. Next up, your osteopath will perform a thorough postural or gait assessment. Please note that you may be asked to remove some clothing so that your practitioner can get an unobstructed view of your spine or other musculoskeletal elements.
Depending on your history, this assessment may involve some simple mobility testing, neurological examinations, and some musculoskeletal strength tests. Your osteopath will use this information to develop a diagnosis and treatment plan that may include manual therapy, clinical exercise programs, and ergonomic/lifestyle advice. They may also offer other therapeutic techniques like dry needling or cupping.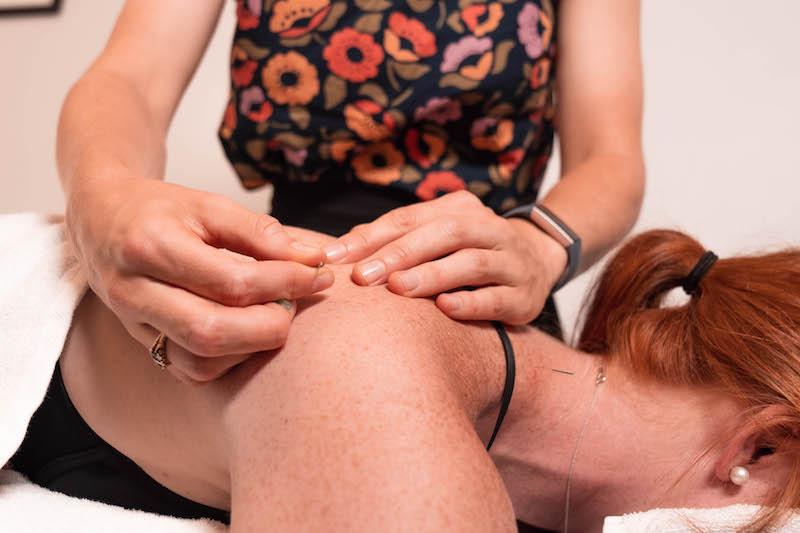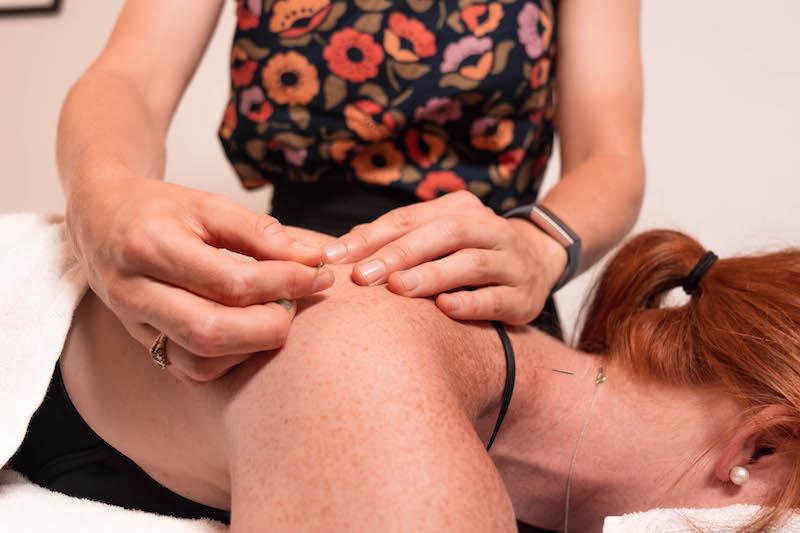 An initial Physiotherapy consultation will begin with a conversation about yourself and your injury. Your physiotherapist will then perform an assessment of the region of the body that is injured. After this assessment, they may perform a range of physical tests including a range of motion, strength, and joint stability as well as some neurological testing. This all helps the physiotherapist diagnose your injury. A treatment plan will be formed based on this assessment and may include specific strength exercises (with or without various exercise machines), the use of electrophysical agents (such as a TENS machine), functional dry needling, and manual therapy.
In summary, osteopathy generally takes a more holistic approach to treating the body as a unit and focuses on finding the root cause of your aches and pains. Physiotherapy is generally more specific to recovery and rehabilitation of the specific presenting injury.
Both types of practitioners are well equipped to assess and implement an active management plan to help improve your aches and pains. Here are a few key factors to look for when deciding which practitioner will be best for you:
A health care professional who offers ongoing support and assistance in managing your complaint.
A practitioner who takes your goals, hobbies, and lifestyle into consideration when developing your treatment/management plan.
A practitioner who offers education and advice on how to prevent flare-ups in the future and how to manage these flare-ups if they do occur.
Whether it's an osteopath or physiotherapist, you should always choose a practitioner who you believe will be there alongside you on your journey to a healthier, happier lifestyle. For further information visit our Essendon Osteopathy Sports Injury Centre