Have you ever found yourself wondering: is osteopathy safe in early pregnancy? Maybe you're trying for a child but want to continue heading to the osteopath. Or, perhaps you've recently discovered that you're expecting a bundle of joy in several months' time. In any case, it's important to consider if your previous activities are still safe. Luckily, a pregnancy osteopath visit is often a very safe procedure – and we will outline some of the key benefits you'll enjoy as follows.
Is Osteopathy Safe in Early Pregnancy?
Before we go further, we should start today's article by considering the most crucial question: is osteopathy safe in early pregnancy? But, in the majority of cases, the answer to this question is a resounding "yes." 
Osteopathy, by its nature, is a very gentle form of holistic treatment. The procedure is non-invasive and doesn't rely on drugs or chemicals that could cause adverse reactions for you or your unborn baby.
In fact, in most cases, osteo sessions rely on massage and gentle joint mobilisation. As such, it's a professional and effective way to boost your circulation without the risks.
Moreover, professional pregnancy osteopaths understand the unique challenges that come with pregnancy well. For example, many women put off getting professional osteo support because of concerns about lying on their stomachs. But don't panic! An expert pregnancy osteopath will be able to treat you sitting up, on your side, or lying on your back.
Whatever you're more comfortable with will be fine. With that being said, it's still advisable to get professional GP advice before booking your osteopathy services, just to be sure.
Always Partner with a Professional Pregnancy Osteopath in Melbourne!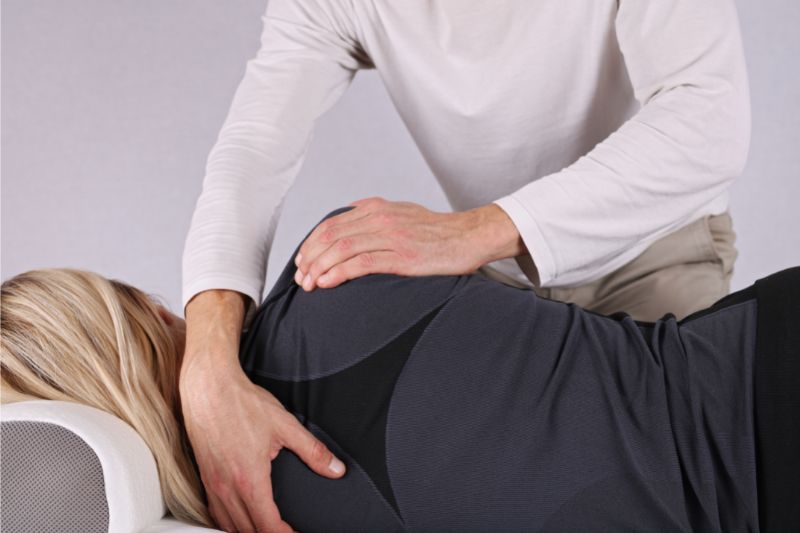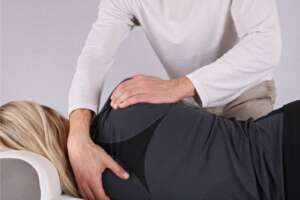 At this point, we should give a brief warning: it's always important to partner with a professional pregnancy osteopath for the best results. Indeed, while osteopathy is typically safe during early pregnancy (and later trimesters), a gentle touch is crucial.
So, an inexperienced osteopath may not be able to provide the ideal level of support for your pregnancy. So, always do your research first and partner with a professional.
What Benefits Can Osteopathy Provide in Early Pregnancy? 
So, why might you want to attend osteo sessions during early pregnancy? Well, you can enjoy several valuable benefits during your prenatal osteo sessions. A handful of these great benefits may include:
Support with full-body circulation

Easing tension in the neck and upper back areas

Reducing rib / lower back pains (among the

most common osteo treatments

in pregnancy)

Supporting relief from pelvic girdle pain 

Easing symptoms of carpal tunnel (which may worsen during your pregnancy)
Through soft tissue massages, your Melbourne osteopath can help you find relief from tensions, aches, and pains. And, of course, these are all pretty common during pregnancy!
Osteopaths may also be able to provide a little firmer support outside of pregnancy. Still, we would strongly advise against such treatments during your pregnancy itself.
Of course, the specific benefits you'll see through your pregnancy osteopathy sessions in Melbourne will vary with how you feel. But, in any case, osteo support is always highly relaxing. So, even if you're not sure you need professional osteo support for your joints and muscles, it may be worth considering to feel your best anyway.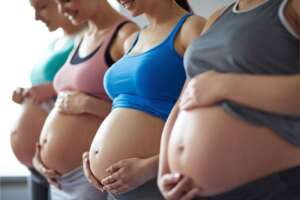 Discover the Ideal Osteopath Pregnancy Treatments for You
We're all unique – and with this in mind, it's well worth considering that no two people will have exactly the same treatments. Luckily, professional osteopaths offer a highly professional service.
These sessions are often effective for relieving some of the discomforts of your first trimester. Plus, you can also continue to visit your pregnancy prenatal osteopath during your second and third trimesters.
Evidently, there's a lot to love about the gentle and caring approach that comes with pregnancy osteo. So, now you know the answer to "is osteopathy safe in early pregnancy," why not book your first session too?