Unfortunately, remedial massage is unavailable at this time, please feel free to speak with our team to find out more about Osteopathy and how we are able to help.
Remedial Massage is a valuable and non-intrusive massage therapy practice, which restores, rehabilitates and revitalises your body and mind. It involves systematically working with muscles, soft and connective tissues, scar tissue, and fascia. This aids in easing the pain and discomfort of injuries, strains and dysfunctions to allow the body's natural healing processes to work more effectively.
At Melbourne Osteopathy Sports Injury Centre we provide specialised services in:
Some of the Remedial Massage techniques that you might expect during a treatment include: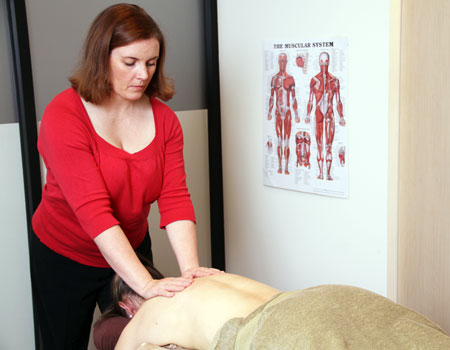 DEEP TISSUE MASSAGE
Contacting deeper layers of soft tissue that may attribute to loss of/reduced functioning. Ideal for office workers with tight upper back, shoulders and neck and sportspeople.
SOFT TISSUE MASSAGE
May be required to improve the circulation to an area of the body that has been chronically tight or has healed poorly.
TRIGGER POINT THERAPY (NMT)
Aims at releasing areas of contractile muscle using a reflex process that allows the muscle tissue to lengthen.
POSITIONAL RELEASE TECHNIQUE (PRT)
Is a form of NMT that involves the therapist actively shortening the muscle to perform the trigger point therapy with less pain.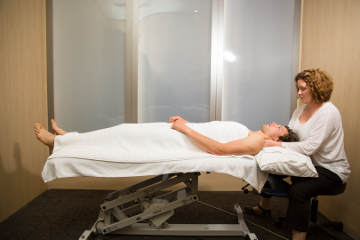 MYOFASCIAL RELEASE (MFR)
Stretches a connective tissue called fascia that can act like a tight sleeve restricting muscles, MFR specifically targets and stretches fascia allowing for more freedom of movement.
MUSCLE ENERGY TECHNIQUE (MET)
Uses a slight contraction in order to stretch the muscle tissue.
MOBILISATION TECHNIQUES
Helps with circulation within a structure usually a joint, the therapist may perform mobilisation techniques on you in a session or give you mobilisation exercises to do at home.
PASSIVE STRETCHING
The therapist may be required to perform a stretch on you during the session in order to increase range of movement.
STRETCH PROVISION
The therapist may give you stretches to do at home in order to maintain your results or help minimise the chance of an injury reoccurring.
Schedule an Appointment With Our Experienced Massage Therapist!