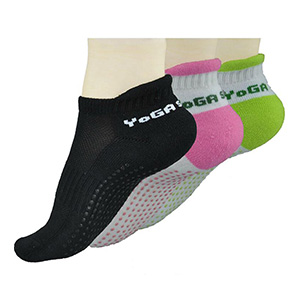 Pilates Socks
Our Pilates Socks are composed of a non slip sole and seamless toe to assist with balance, control and gripping of equipment, floor surfaces, and mats. The socks design also includes 'unique reflexology points' on the sole of the foot. These non slip socks are ideal for Pilates use.

Pilates Socks are available for purchase at the front desk of our centre. To ask a question or make an inquiry please call us on (03) 9939 1289 or email [email protected]
For more information about our Pilates program or Mat Pilates. You can also head to our pilates equipment page for any further queries you may have.