At Melbourne Osteopathy Sports Injury Centre we have a fully equipped Pilates studio as well a variety of versatile equipment to assist your rehabilitation or fitness needs.
Exercise Rehabilitation develops a specific exercise program to assist in recovery from injuries, working towards a specific goal or improving fitness. It is suitable for persons of all ages and abilities. A full health and biomechanical assessment is performed to find the weaknesses that may be contributing to injuries or preventing a full recovery from an old injury.
A combination of Pilates and gym-based exercises may be used to develop strength and stability as well as specific stretching and self massage techniques for body awareness and active recovery.
WHAT CONDITIONS BENEFIT FROM EXERCISE REHABILITATION PROGRAMS?
Chronic injuries such as long term back pain, knee pain, & ankle instability
Hypermobility syndrome
Injuries not responding to manual treatment (often due to weakness in muscles or poor posture)
Specific sporting goals such as participation in a fun run
To improve strength and fitness
To improve posture and flexibility
WHY IS EXERCISE REHABILITATION EFFECTIVE?
Exercise Rehabilitation is integrated with the treatment provided by Osteopaths and Remedial Massage therapists in order to achieve comprehensive results.
One-on-one sessions allow us to focus on each patient individually and develop an exercise program specific to your needs.
By working on all components of fitness, you will achieve a better balance in your training.  These include strength, flexibility, balance, posture and aerobic exercise.
We are able to instruct you on the correct technique to prevent injuries from occurring and to enable you to work out in a safe manner.
We will help you achieve your goals by developing a training plan that gets you back doing the activities that you enjoy or to help you excel at your current activities.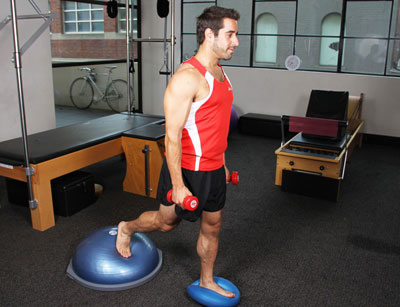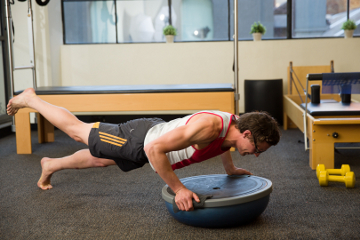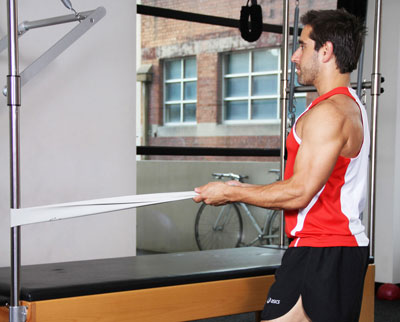 Schedule an Appointment With Our Experienced Rehabilitation Exercise Instructor!
The benefits of Exercise Rehabilitation are well documented. People who are physically active (moderate to high intensity activity 3 —5 times per week) are less likely to suffer from major illness and disease and will maintain strength and flexibility to protect joints from injury over the long term. People who are physically active are also able to better deal with stress and will gain sleep and mood benefits.