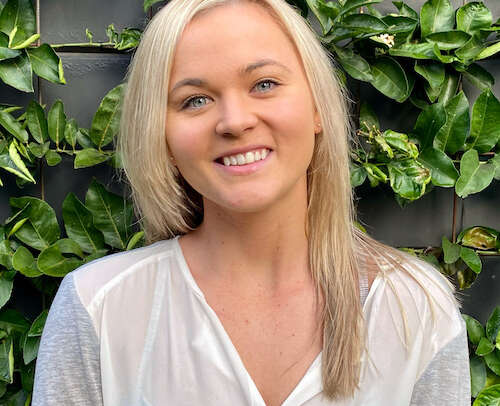 Dr Olivia White
B.App.Sci (Clinical Sciences), M.H.SC (Osteopathy)
Brief info
Olivia White's interest in Osteopathy started in her late teens, where injuries were quite common in her sports enthusiast family. In collaboration with her own Osteopath, Olivia was able to manage and understand her injuries. This ignited her passion for the field and she went on to complete her Osteopathy qualifications at Victoria University
Olivia holds a special interest in sporting injuries and she is a qualified sports trainer for the Keilor Football Club. She also holds qualifications in Dry Needling & Cupping and has completed multiple Pilates courses.
Olivia holds a special interest in running and football-related injuries and is passionate about prescribing a specific treatment plan to assist in a full recovery and return to sport.
When Olivia is not in the clinic you will find her at the local cafe enjoying a coffee with her family, out walking her big puppy or in the Pilates studio enjoying a reformer class.
If you would like to book an appointment with Dr Olivia White or discuss anything with her you can: