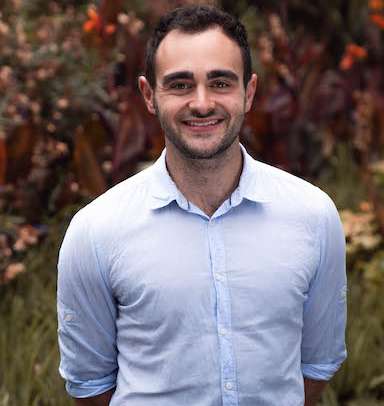 Dr Charles Goldenberg
B.App.Sci (Clinical Sciences), M.H.Sc (Osteopathy)
Brief info
In addition to completing a 6-month internship under the tutelage of MOSIC senior Osteopath Dr Brendan O'Loughlin, Dr. Charles Goldenberg has broadened his exposure with a range of diverse patient experiences. As a Senior Sports Trainer in the Division 1 Southern Football Netball League, he furthered his experience in sports injury prevention and acute injury management. Charles has also worked at Sacred Heart Homeless Shelter and Mullum Mullum Indigenous Community Clinic where he treated and managed patients with difficult personal circumstances.
After being awarded membership to the Golden Key International Honour Society Charles has been invited to partake in the 2020 International Scholar Laureate Program as part of their Delegation of Medicine and Science in China.
Charles is a keen learner who understands that each individual has their own unique array of physical and mental attributes, as well as lifestyles and goals. He focuses on achieving positive patient outcomes and enjoys tailoring treatment and management plans to best suit his patients so they can return to full pain-free function. Charles understands the importance of educating his patients on how to implement gradual change to establish sustainable habits in their path to recovery.
Charles is a sports fanatic, with extensive experience as a player, coach and, of course, spectator. Whilst his deepest passions lie with AFL and basketball, he is excited to work towards any sports-related goal his patients might have, or to simply have a chat about last night's game!
If you would like to book an appointment with Dr Charles Goldenberg or discuss anything with him you can: