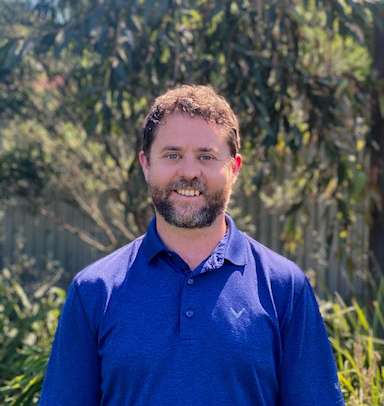 Dr Adam Olarenshaw
B.App.Sci (Clinical Sciences), M.H.Sc (Osteopathy). Adv.Dip Health Sc (Myotherapy)
Brief info
After graduating as a Doctor of Osteopathy from Victoria University in 2004, Adam spent the next three years fine tuning his skills in large multidisciplinary clinics throughout Melbourne and London. He treated clients from all walks of life, ranging from children to the elderly and social athletes to the elite. In 2008 Adam was appointed Director of Sports Medicine and head Osteopath for the Ladies European Golf Tour (LET). Following 4 years with the tour, Adam transitioned from this role to launch his personalised player consultancy service. For the past 13 years Adam has been traveling the globe managing the injuries & training programs of the top female golfers, establishing himself as one of the leading golf therapists in the world.  A few highlights for time Adam during this time have been his role as head Osteopath of the European Solheim Cup team and Osteopath for the Chinese Olympic Golf team at the Rio Olympics, helping the team secure a bronze medal.  
Combining the unique modalities of Osteopathy and Myotherapy, Adam is a specialist in treating musculoskeletal dysfunction and sporting injuries. He has a strong structural approach, and along with his additional training in clinical pilates, advanced taping, dry needling and functional rehabilitation he has a multitude of modalities at hand to utilise. Although Adam has a special interest in sporting injuries and the enhancement of sports performance, he enjoys treating clients from all walks of life.  He loves to motivate his clients and help them live their best life. 
Outside of the clinic Adam still has a love for all sports and tries to get to as many AFL and cricket games as possible.  He is currently trying to improve his wakeboarding and wakesurfing skills each year (to little avail). Adam also has a love of coffee and brunch, and each weekend you'll find him out at one of the many great cafe's Melbourne has to offer.
If you would like to book an appointment with Dr Adam Olarenshaw or discuss anything with him you can: