I am writing to you because my wife interrogated me last night about why I'm in a much better mood than I have been for some time.
The Answers:
I'm not waking up with a base level of debilitating back and neck pain (with once to twice weekly headaches).
I feel stronger and more functional than I have in months.
I get to visit a light-filled positive space with seemingly like-minded people (in respect to their health) and an awesome Pilates instructor in your practice a couple of times a week (unfortunately probably reverting to once a week 'soonish' due to budgetary constraints).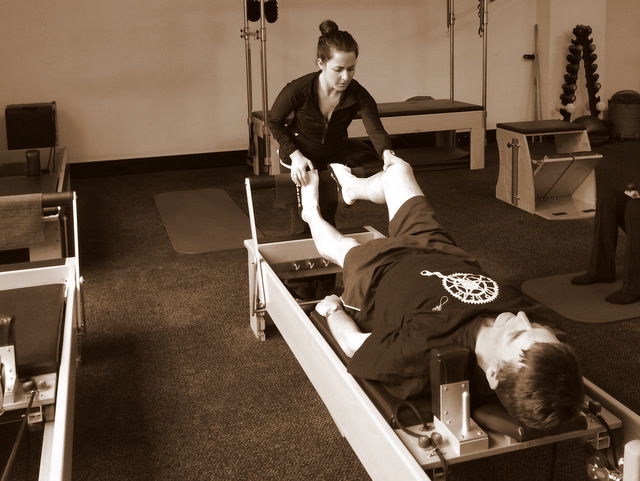 I have to say I am amazed at how much difference the Pilates has made. I have been receiving regular treatments, however, to really get out of the pain cycle I had to do something more, and (for me anyway) Pilates is the answer. While stopping running has also helped, I wouldn't have found out that this was a major contributing factor without Nicole's assessments.
Now that I feel so much better, pain is rare and usually only caused by going a bit too hard at golf. Thanks for helping me to feel so much better.
– Shane D'Rozario (Sep 2015)